Counselling
Victim support services are available all over Switzerland to tell you about your rights, help you process what has happened and let you know about further support options.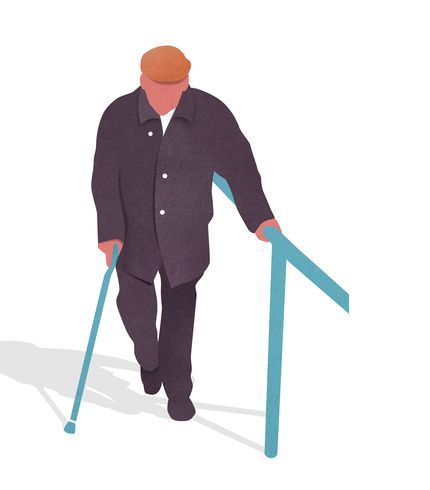 Victim support services are free, confidential and, if required, anonymous – no one will hear about your story if that's what you want. Not even the police.
All of the people who work for Victim Support Switzerland are professionals in their field, and they can work together with interpreters if necessary – including in sign language. Victim support services are tailored to meet the needs of people with disabilities.
Who can benefit from victim support services?
Victim support helps everyone who has suffered direct harm to their physical, psychological or sexual integrity as the result of a criminal act in Switzerland. Your gender, age, sexual orientation and religion are irrelevant. Support is provided irrespective of the country you come from and how long you plan to stay in Switzerland, and regardless of whether any charges have been brought.
The victim's relatives and loved ones, or children affected by violence taking place around them, can also be provided with victim support, as well as interested individuals and professionals.
Get in touch, even if you're not sure whether victim support is what you need, and you'll receive advice on who can help.
What do victim support services involve?
Contact a victim support service via phone or e-mail. If you like, you can make an appointment to come and see us in person. The victim support staff will
listen to you and help you process what has happened;
help you decide what to do next, and to find solutions;
tell you about your rights and explain how you can take legal action, for example;
advise you on dealing with insurance companies, for example;
provide emergency financial assistance in urgent cases, and help you claim reimbursement and compensation;
point you towards further support by finding a lawyer or psychological or medical assistance, for example;
help you find a safe place.
Get in touch – Victim Support Switzerland is here to help